Population: 20,100

City Area: 4 square miles

Founded: 1889

Founder: Jesse H. Settlemier

Elevation: 182 feet

Longitude: 122.51.32 W

Latitude: 45.09.04 N

Average January Temperature: 43 degrees

Average July Temperature: 65 degrees

Average Annual Rainfall: 41 inches

City of Unity


W O O D B U R N
O R E G O N


Tree City USA
---
Events and Activities
Tulip Festival: March 25 through May 8, 2011

Cinco de Mayo: May -- Promotes Woodburn as a culturally-diverse community.

The 4th of July -- An old-fashioned "Chuckwagon Breakfast" with activities throughout the day, ending with a community-sponsored fireworks display.

Mexican Fiesta: August -- Features authentic Mexican entertainment and food; carnival, soccer playoffs.

Christmas Lighting Contest

First Citizen Award

Business of the Year Award
Attractions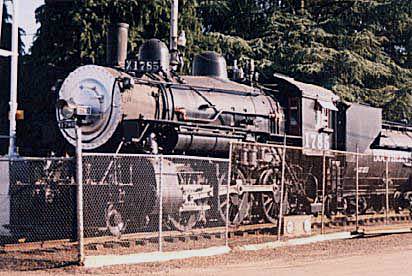 Engine 1785: This old steam locomotive has been cosmetically restored and stands in a fenced city park downtown at Cleveland and Railroad Avenues. The dream of the Oregon Railway Historical Society, which has conducted the restoration, is to put the engine back to work pulling excursion trips between Woodburn and Stayton. So far, Engine 1785 holds claim to the distinction of the best cosmetic restoration of an engine of its period west of the Mississippi River. (Photo by Camron Settlemier)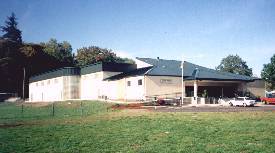 Woodburn Memorial Aquatic Center: Opened in October of 1995, the facility includes a 25-meter by 25-yard pool, a shallow wading pool for children and an on-deck spa and spacious dressing rooms equipped with sauna. The walls of the center are lined with more than 660 tiles etched with the names of pool supporters.
World's Berry Center Museum: Located at 455 N. Front Street, Woodburn's museum has on display vintage photos and artifacts from Woodburn's past. Silent movies shown in the restored Bungalow Theater.
Other attractions include:
Settlemier House

Tulip Fields

Golf Courses

Glatt House Gallery

Old Believer Church

Settlemier Park

Legion Park
Where is Woodburn in the USA?
Distances from Woodburn to . . .
Woodburn, Indiana
1934
Portland, Maine
2598
Juneau, Alaska
1033
Honolulu, Hawaii
2604
Seattle, Washington
204
Los Angeles, California
927
Chicago, Illinois
1776
San Diego, California
1040
Salt Lake City, Utah
788
Denver, Colorado
1277
Miami, Florida
2746
Washington, D.C.
2390
El Paso, Texas
1276
Phoenix, Arizona
1297
New York City, New York
2492
---
Gateway | City of Woodburn | Woodburn Links
---
Woodburn, Oregon, USA is a presentation of Anabaptist Bookstore